(How it came)
About
A brief history of Studioninedots.
Studio-what...?
Studioninedots is a practice for architecture and urban design, established by Albert Herder, Vincent van der Klei, Arie van der Neut and Metin van Zijl. Our work extends from unexpected residential developments and public buildings to innovative urban concepts.
Our practice excels in projects that transform complex urban sites, interweaving the built environment with the social fabric of a city. We are fascinated by the processes of (re)using or activating these sites: their dynamic contexts often demand unconventional solutions yet inspire new collective ways of living. By distilling the issue, we discover the project's essence that drives its architecture.
When facing urban challenges we identify opportunities in circularity and, at the same time, embrace beauty and tactility as essential human needs. We team up: we adopt a collaborative approach that inspires, challenges and strengthens our work. Together with our clients and partners, we translate forward-thinking ideas and designs into a realistic framework, creating characteristic spaces that function as catalysts for meeting, exchange and connection.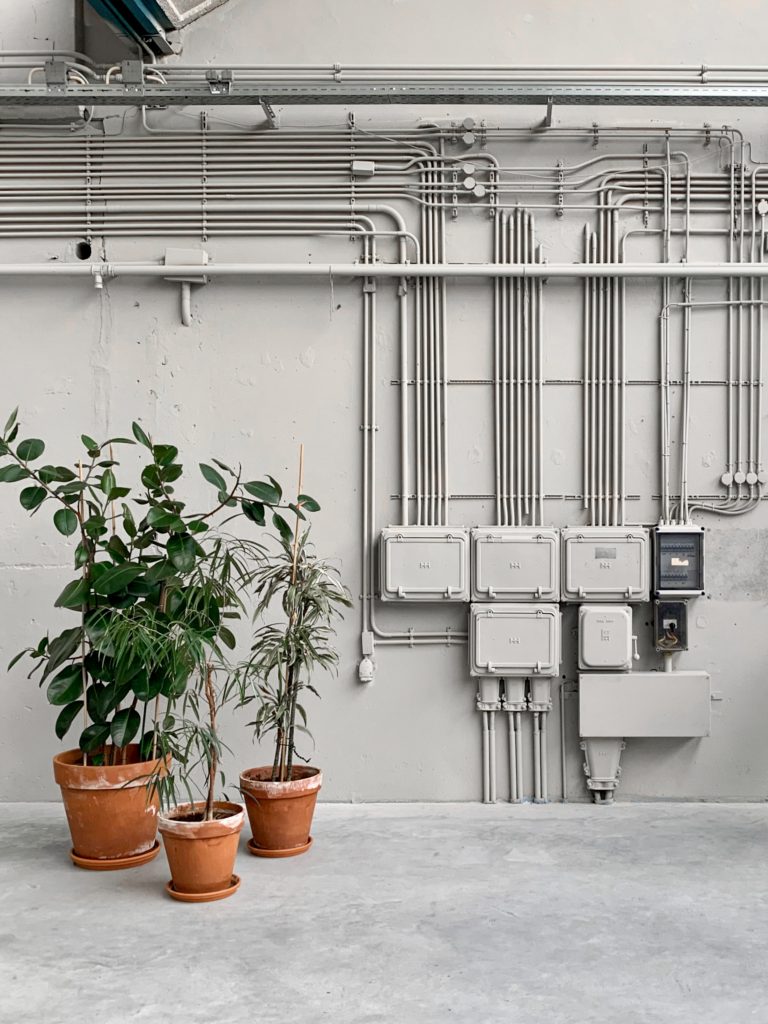 Studioninedots is based in Amsterdam, a city that inspires us with its open-mindedness, adaptability and creativity. Karperweg 41 is gradually transforming into Studioninedots' new home 'Karper K.', a space for unpredictable and unexpected combinations. Like our previous home base Creative Workspace 1-1-1, it has an unfinished quality like its surroundings, thrives in its temporality, balances between rawness and comfort and has an element of unpredictability in its use.